Advancing a True Stand-Apart in the Competitive Field of Immuno-Oncology
Our lead asset, AU-007, is a potential best-in-class, wholly owned IL-2 investigational product that is unlike any other IL-2 therapeutic. Allow us to explain why.
A distinctly different approach in IO
AU-007 is a computationally designed, IL-2 human monoclonal antibody with drug-like properties that provides advantages over non-natural biologics. Monoclonal antibodies are known for their developability as well as their ease of manufacturing and administration.
With AU-007, Aulos is advancing clinical development of a novel therapeutic that is different from all other IL-2 therapeutics currently in development – it activates interleukin-2 against tumors by shutting down the IL-2-driven induction of T regulatory cell expansion that can inhibit immune activation, and prevents IL-2 from binding to vascular endothelium, which is associated with vascular leak syndrome and pulmonary edema. Read more about how Aulos stands out in the field in Nature Biotechnology.
Preclinical Data Demonstrate Ability of Novel IL-2 Therapy to Eliminate Solid Tumors
Aulos Bioscience has released preclinical data demonstrating strong anti-cancer activity in murine models when AU-007 is dosed in combination with checkpoint inhibitors, including complete MC38 colorectal tumor elimination. The positive data underscore AU-007's potential as an IL-2 therapeutic as Aulos conducts a Phase 1/2, first-in-human clinical trial of AU-007 in solid tumor indications.
View Abstracts and Publications for additional information on AU-007's unique mechanism of action.
Amit I, Levin I, Wyant T, et al.
Preclinical poster, March 2022
AU-007 has been rigorously evaluated for safety and preclinical efficacy. Numerous preclinical studies have shown that AU-007 tips the delicate balance toward immune activation (CD8+ T effector cell, NK cell and NKT cell activity) and away from immune suppression (T regulatory activity). In in vivo studies, AU-007 treatment results in tumor growth inhibition in animal models resistant to immune checkpoint inhibitors. Additional study findings show that AU-007 exhibits favorable pharmacokinetic (PK) properties and a long serum half-life for improved dosing regimens.
A Phase 1/2 clinical trial evaluating the safety, tolerability and immunogenicity of AU-007 in patients with unresectable locally advanced or metastatic cancer initiated in May 2022.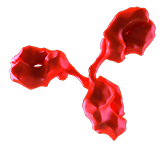 Our inventive scientific approach is designed to overcome past limitations in IL-2 therapy by combining precision, potency and safety to transform solid tumor treatment.